Leveraging Municipal Research Services for Informed Investment Decisions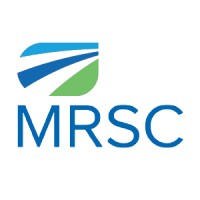 In today's dynamic business scenario, decision-making can be challenging. It can become more challenging when you do not know the right place to look for information. Investors must leverage the power of research services that can improve their decision-making by a mile. Some investors might overlook the importance of municipal research services as they might not be dealing in government securities. IPOs and corporate investments can yield high returns, but government-backed investment opportunities are no less. Local government bodies are continuously raising funds in municipal markets, and investors have their opportunities. However, investors will require research support to take advantage of municipal markets. Read on to understand how municipal research can help with informed decision-making.
Demystifying the concept of municipal markets
The central government of a country can rely on multilateral, sovereign, and other financial markets to raise funds. They might issue their securities in a mainstream financial market and collect funds. Have you wondered how local and state government bodies raise funds? Municipal markets are the place for local government bodies to raise funds. Government bodies in different cities and provinces will invest in
infrastructural projects, educational institutes, hospitals, healthcare, and more. Since a local government body does not have ample revenue, it cannot put an end to development. In some cases, local governments might not receive funds from the central government timely. In such a case, a local government can raise emergency funds via municipal markets.
Without municipal markets, local government bodies might not find large-scale investors. Investors also realise they can make a profit by funding local projects backed by the government. Not only do investors enjoy higher yields, but there are also fewer risks associated with government entities. Investors can always count on Municipal Research Services to make better investments. Different securities are issued by local government bodies in municipal markets. For example, there are RO (Revenue Obligation) bonds issued by local governments. These bonds are for a particular project with a revenue-generating ability. The revenue generated from the particular project in the future can be used for debt repayment. General obligations bonds, papers, and notes are a few other securities launched in municipal markets.
How do municipal research services improve investment decision-making?
Investors need access to information related to an asset or company before making decisions. They might not sit and analyse the investment data to generate insights themselves. To save time, investors and organisations depend on third-party research firms for investment insights. Several research firms offer municipal research services to make better investments within municipal markets. Municipal research might focus on demographics, fiscal policies, government budgeting, and other things. Here's how municipal research will improve investment decision-making:
Identifying opportunities
You cannot make a profitable investment in the municipal market without knowing the best opportunities. Municipal research can present you with the best government-backed projects. You will know which projects are likely to generate high revenue and invest accordingly. Sometimes, expert municipal researchers can identify potential investment opportunities even before the government entity issues debt securities in the market.
Complete information
Investors might not make the right choices without complete information. For example, knowing the best investment opportunities is not enough in the municipal market. Investors must understand the fiscal policies, tax implications, regulatory requirements, and other details. These details are used together to make better investment decisions. Municipal research can help you consider different factors before making an investment decision.
Financial projection
Municipal research can help you project the profits or losses for any particular project. Often, the cash flows generated by a project are essential for the investor. For example, the cash flows generated by the project are essential to repay investors who have bought RO bonds. With the help of municipal research services, investors can predict the performance of government-backed projects.
Due diligence
Even though government entities operate in good faith, there might be exceptions. Municipal research also includes due diligence to identify the information being withheld by the issuer. It allows investors to know everything there is to know about a new project before offering funds.
In a nutshell
As more and more investors have demanded government-backed securities, municipal research is the need of the hour. You can look for a third-party research firm with a nationwide network to identify investment opportunities in municipal markets. Start focusing on municipal research for decision-making now!